Photographers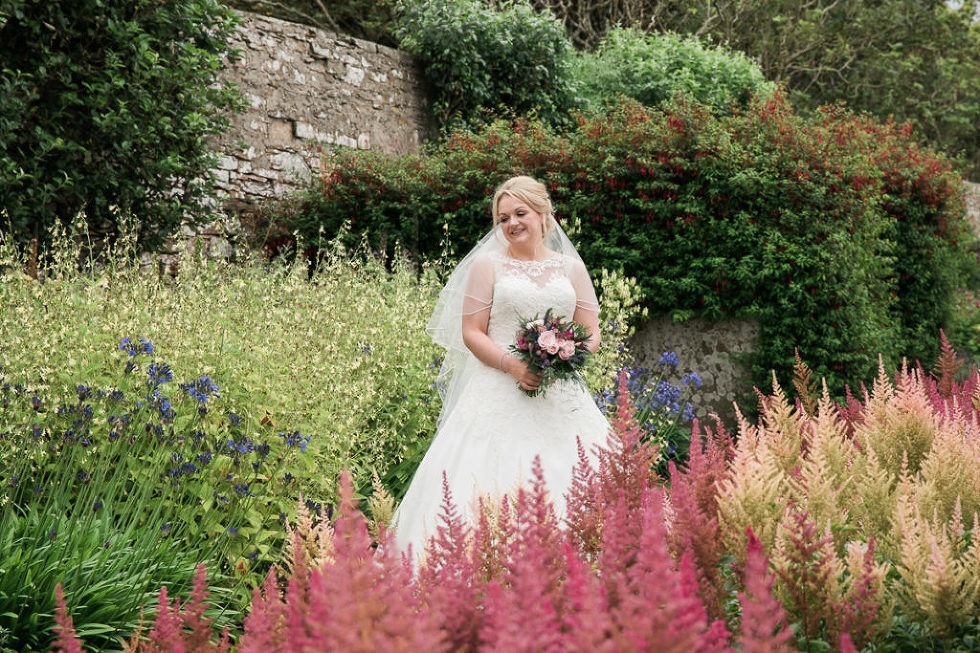 Ok, I'm a photographer so of course I'm going say photography is a very important part of your wedding day…but it really is. Once the day is over, the flowers have wilted and the cakes been eaten, without the photos to look back on you will only have memories and if you have a brain like mine, on both of my wedding days, then much of the day is a blur and dragging out my wedding albums from time to time reminds me of the wonderful memories of very special days.
Nowadays everyone has a camera and there are lots of camera owners who have set up their own photography facebook pages but are they Professional Wedding Photographers?
When looking for a photographer for your wedding day then you should be looking at their Wedding Portfolio and their work should show that they know how to work in different lighting conditions (bright sunny days/rainy days), they know how to pose the Bride and Groom so they look comfortable, compose groups of people, they are confident in giving direction and they are experienced in all aspects a wedding day can throw at you. Your wedding photographer (unless you have a wedding planner) will be organising your day for you making sure you are on time for all the important parts of your day, and making sure you're on time for your Wedding Breakfast so the meal the chef has spent hours preparing isn't ruined due to over running on the photos, never ever upset the chef!

Does your photographer have equipment back ups so if a camera fails they have another they can carry on with (this does happen…I know first hand it does, thankfully I had time to resolve the problem in one of the quieter moments on the day, but so glad I could just swap over to the other camera in my bag and carry on without the couple ever knowing that I was panicking about it). Do they have PI & PL Insurances? Are they a member of a UK/International Photography Society/Association (not just the local camera club). Do they have contingency plans for illnesses, hard drive failures, do they have a good reputation locally?

When meeting your photographer, they should be able to show you complete wedding days, not just a few good shots from a variety of weddings. Being able to see the consistency of photos from a complete wedding day will assure you that they know what they are doing. Always ask for a consultation with a photographer so you can see their work and ask them questions if you have any. I offer no obligation wedding consultations and prefer to meet up with my couples before they book me so we can get to know each other and make sure we get along, after all we'll be spending most of your wedding day together so we need to hit it off.
Weddings can run way over budget but one thing that you shouldn't consider skipping costs on are your photos. I personally offer complete collections based on what previous couples have asked for however can also offer bespoke packages based on budget.
You only have one chance to capture your wedding day so make sure that you have trust and confidence that your photographer will deliver the results you are expecting based on the images they have shown you from previous weddings. Do your research and don't be afraid to ask questions.
A link to wedding photographers I'd happily recommend is posted at the end of this blogpost.
Florists and Flowers
Where do you even start when it comes to choosing flowers for your wedding bouquet? So many flowers to choose from and if you don't have any particular preference for flowers I'd suggest that you contact a couple of local florists and ask for their suggestions, some of the creations I have seen on wedding days are just works of art while other very simple bouquets have been equally stunning in their own understated way.

When you meet florists, ask to see some of their previous designs as most will have a book of photos from their past creations. It's important to find a florist who can understand what you want and bring your vision to life. Once your bouquet has been designed your florist can move onto the bridesmaids bouquets, the buttonholes for the men, flowers for your walk down the aisle, centrepieces for the tables at the reception and other floral decorations you may want.
Your bouquet will be a statement piece and will feature in many of your wedding day photos so you want it to be robust and not falling apart before your wedding breakfast.
Get inspiration from photos on Pinterest and use your wedding colour scheme to find complimentary flowers and blooms for your bouquets and floral decorations for your venue. A lot of flowers are seasonal and while they can be imported out of season, costs will soar due to this. As with everything wedding related, have a realistic budget in mind for your florist to work to.
Links to local florists are at the end of this blogpost
Wedding Cakes
When I first got married, many moons ago, your standard wedding cake was a 3-tier fruit cake, iced in Royal Icing with a plastic Bride & Groom Figurine standing proudly on the top tier (which, after the big day, was wrapped in clingfilm, aluminium foil and placed in the freezer awaiting the birth of your first child….oh my how times have changed and changed for the better too. I couldn't stand fruit cake so I never even had a bit of it. Nowadays there are a multitude of delicious flavours to be chosen, and you can have different flavours on different tiers! WOW!!!

So how do you choose the baker of your wedding cake, especially up here where we have so many talented cake designers to choose from.

Firstly you have to taste the goods..so book in for a tasting with those bakers who you think you'd like to work with. Again ask to see their portfolio of their previous creations, ask questions, give your ideas so they can take them and design a unique cake based on what you want.

There are so many cake styles now, from rustic naked cakes to cakes with sugar flowers that look so real you'll be amazed. The style of your cake should match the style of your wedding and the size of it is usually determined by the amount of guests you'll be inviting to share your day with you.

Another consideration is what you have covering your cake. If you're getting married in the height of summer choosing a buttercream frosting may not be the best idea as they melt! But your baker will inform you of any potential problems you may face should your ideal cake have any.
Links
The following businesses are ones I have personally worked with or would happily recommend due to knowing them and their work.
Photographers
Julie Fraser Photography – Based in Thurso, will travel throughout UK
SDM Photography – Based in John O'Groats, will travel throughout UK
John Baikie Photography – Based in Inverness, will travel throughout UK
Angus Mackay Photography – Based in Dunbeath
Robert Taylor Photography – Based in Inverness, regularly 2nd shoots for me on weddings
Flowers
Wedding Cakes
I hope you've found this little series of blog posts helpful in planning your own wedding day and I hope that if you are looking for a wedding photographer, I'll be one from the list above that you'll contact. To make it easier for you, here's my enquiry form to complete and you'll be sent a reply before your finger's left the submit button!
/planning-your-wedding-part-1-venues/