Congratulations! You've just got engaged and now comes the exciting part of planning your wedding! You may have a few years of planning time or maybe you're wanting that ring on your finger as quickly as possible and only a few months in which to plan your special day.
But…where do you start? What do you start listing first? Hopefully we can help you with deciding what needs prioritising and booking first before breaking it down to the littler things that will make your day so special.
As we're in Caithness and want to keep our local businesses in business this blog will concentrate on the suppliers we are very lucky to have in our area. There's nothing better than having a local supplier who you can go visit anytime rather than having to plan a trip south which takes up time and money.
The very first decision you have to make is the date you want to marry. Popular & memorable dates are always the first to get booked up, sometimes 2 years in advance. Having more than one option is a good idea and gives more flexibility when it comes to booking your vendors.
As there is so much information to give you for helping you to plan your big day we'll break it down into a series of blog posts. The first of the series will concentrate on Venues
The Venue
Choosing the wedding venue is one of the first decisions that has to be made when planning a wedding. Whether you would like a small, intimate ceremony or a large, extravagant affair, the venue can be the most important factor. The number of guests you plan on inviting massively determines which venue will suit you best.

Some of the local Venues who can cater for 100+ Guests are listed below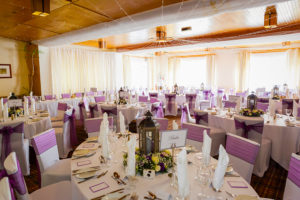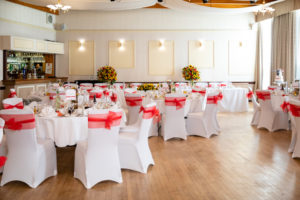 Mackays Hotel in Wick may be sited on the shortest street in the world but their function room is large! It can seat 150 guests and cater for an additional 100 evening guests.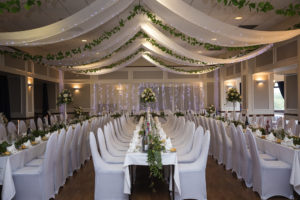 The Weigh Inn Hotel in Thurso has a large Function Suite that can accommodate the largest of wedding parties.

Wick's Assembly Rooms can be hired for your function and cater for large numbers of guests.
The following venues cater for Outdoor Weddings, Smaller Weddings & Champagne Receptions

The Castle of Mey Gardens is an ideal outdoor location for your wedding and photographs. The grand entrance to the Castle is perfect for formal group shots and the walled garden shelters you from the winds coming off the Firth

If you're looking for an outdoor venue you won't beat the beautifully tended gardens and stunning ocean backdrop of Dunbeath Castle

Mey Village Hall is a great reception venue for those getting married at Castle of Mey Gardens.

Forse of Nature just outside of Lybster is a new wedding venue who cater for smaller wedding parties

Forss House Hotel just outside of Thurso is a lovely intimate wedding venue who cater for up to 26 guests although may be able to accommodate more if you contact them.
Caterers for Receptions
For venues such as Wick Assembly Rooms & Mey Village Hall which have their own food preparation areas, the following companies will provide catering, from buffet to 3 course meals and more!

Having three hotels in their Caithness Collection the Norseman is in a good position to provide outside catering for your function

The River Bothy based in Berriedale provides outside catering and can provide a drinks licence for your venue
I hope you find this of some help. The next in the series will be about finding THE dress for yourself and your bridesmaids, not forgetting the Groom and Groomsmen too