I'm so excited to be launching the very first Boho Baby Weekend on 26th & 27th March!

Primarily for babies who can sit unsupported and for toddlers up to 2 years old, I intend to hold these sessions every 4-6 weeks so babies who can't quite sit up unsupported in March will have mastered it by April or May. Prices start at just £50 which includes use of clothing that suits the Scandi/Boho theme and are made of natural and organic materials.

I had lots of fun photographing three of my past newborns, Ilona, Rayen & Chloe who are now at the sitting up stage, aren't the just adorable?!? Just click on the thumbnails to open the images.
I've tried to have a price point for everyone to be able to afford the session and images given the times we are living in just now where photography is very much a "luxury" rather than a "necessity". Prices are as follows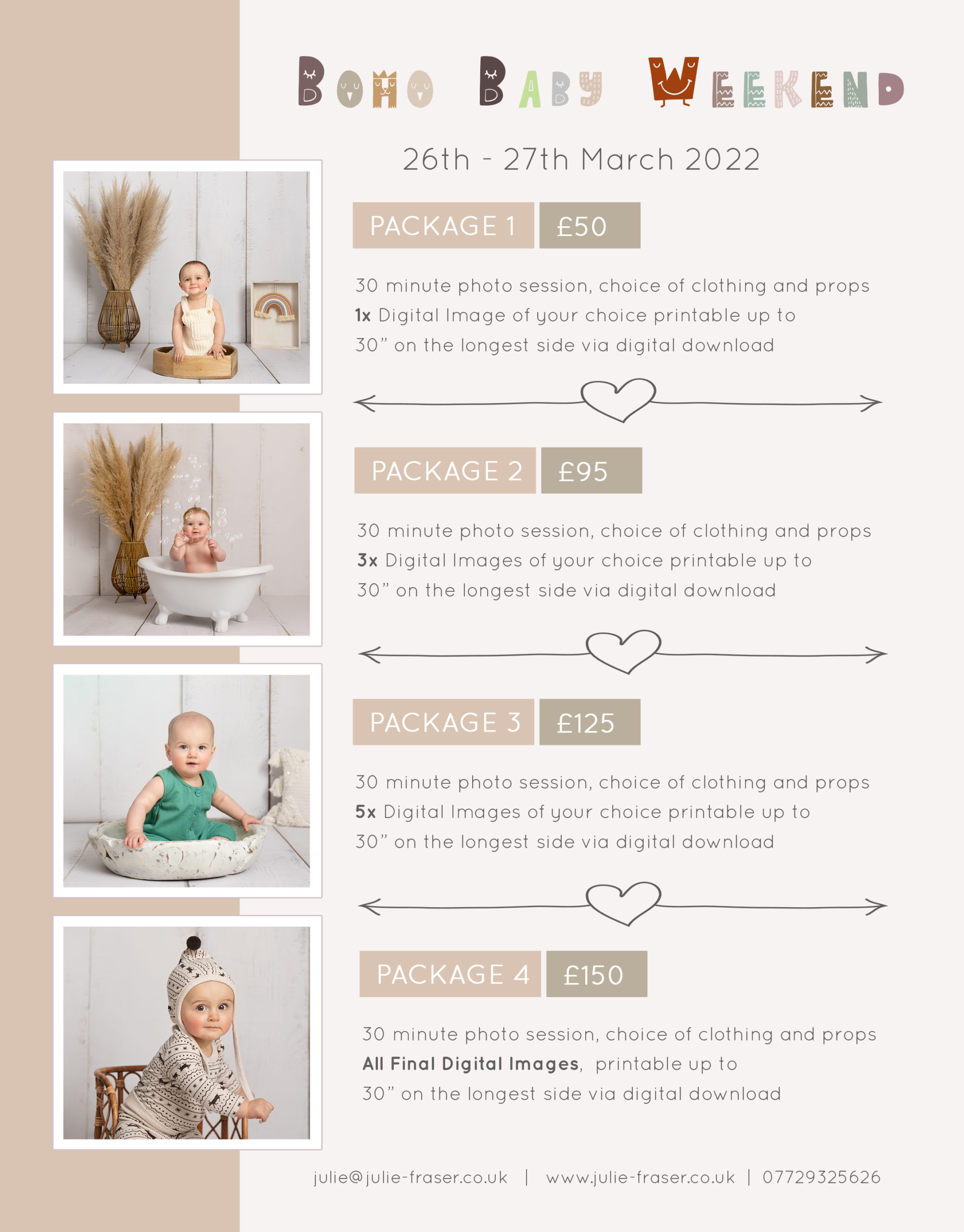 To book your baby in for a Boho Baby Session then just click on the booking link below. Payment for Package 1 is required in full at time of booking. Once you have had your session you can decide if you wish to upgrade to one of the other Packages.
The outfits available for babies to wear are made of natural organic cottons and have been purchased from the following suppliers